Post by Admin on Nov 13, 2023 16:10:39 GMT -6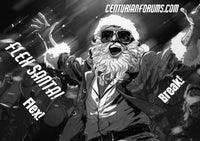 (Google, Image online,) Citations
Research falls within these guidelines concerning this discussion forum and where copyrighted work is transformed into something new such as research, multimedia, educational material for informative purposes. Freedom of expression is part of the objective which makes the information provided on this discussion forum more accessible to people as well as understandable by providing a forum of factual data and oppinions and the use of this material falls within the guidelines of Section 107 of the Copyright Act.
All pictures concerning the individuals in the photos on our forum are reviewed concerning picture content prior to being posted on this discussion forum. Obscene content picture media is not permissible on this forum. All picture media on this forum is thoroughly reviewed prior to posting on this forum to ensure it meets our compliance guidelines.
In addition, attempts to hack on this forum or destroy the personal works thereof pertaining to the destroying of information pertaining to this forum can result in the request thereof for legal representation through a court ordered attorney and or an attorney for legal representation in the spiritual realm whereby the guilty party may be brought to justice and required to pay. In addition, we do retain spiritual advisors and interpreters that monitor the data on this forum whereby the spiritual advisors and or interpreters are notified immediately upon any suspicious interferences. Please be advised, that alerts are sent immediately concerning any suspicious behavior whereby court is held in the spiritual realm in order to hold the negligent party or it's recipients liable. This form of court in the spiritual realm can be swift and instantaneous as verdicts are quickly read pertaining to the negligent party no matter what the infraction is. The person's public self image is a valuable resource concerning the spiritual realm as we can see the person in the spiritual realm like a person sees another physical person in real life, so it is important not to lose one's public self image in the spiritual realm for negligent behavior so the image isn't controlled like a puppet by another party.
In the past people have lost their entire public image in the spiritual realm because of negligent behavior. We would like to insure that excellent relations are kept at all times. Please be respectful of proprietary work on this site and respectful of others and their work.
Copyright disclaimer under Section 107 of the Copyright Act 1976 allowance is made for "fair use" for purposes such as criticism, comment, news reporting, teaching, scholarship, and research.
Flex-Santa-450912-309245-Trust-me-it's-Ratchet-30911-4154907-Boujee?
Moto - Recruit First, why create an enemy?
Name?
Flex Santa
Boho, ho, ho and oh oh oh as the story-line unfolds as Flex Santa steps onto the scene. Flex Santa notices that another individual is beating people during Christmas wearing a Santaclause outfit and breaking their bones. Infact Flex Santa is noticing that the individual wearing the Santaclause outfit is really digging up bones and bones appear to be a very important part of the arsenal as he sees guilty individuals getting beaten up by them.
He determines the reason why these people are getting beat up and their body parts, including head and torso are appearing badly beaten showing their pictures in the spiritual realm to other people, is because of the rape hexes that individuals are sending other individuals that are real bad scapegoats, infact even the goats are getting upset around the world because the guilty are acting the way they are and hexing other people with intent to do bodily harm to others for no reason at.
The goats decide to come up with a reality TV production show of their own referencing these horrendous individuals they are seeing. They decide to name it after the guilty individuals, so they call it, "I'm a Real Nasty Worthless Scapegoat."
They further coin the name after seeing the horrendous hexes some of these individuals living on their planet are sending animals as punishment. Little do these individuals know live animals have been secretly recording these horrendous acts of punishment toward people and animals. To make things alot more interesting, it turns out that the animals can talk in the spiritual realm and are interviewed in real life in the realm of the paranormal.
Flex Santa reviews the reality TV show and decides to accept the offer and explain why these guilty individuals are not going to receive any gifts except bo ho ho and oh no no.
Flex Santa says, bo,ho, ho, ho and oh oh oh as he later finds out these guilty individuals will not be receiving anything but a big Santa like bag of hot coals down their thoats from an anonymous source for raping people with hexes, hexing people with intent to do bodily harm to other people for no reason at all and trying to hex and hurt animals with intent to do bodily harm. Who is this anonymous Santa? Who are these guilty individuals? What will happen concerning both reality TV shows in the spiritual realm if infact the story-line script is infact real life events occuring in the spiritual realm.
Flex Santa says, "Trust Me I'm Boujee and Rachet..it's Rachet & Rachet & Rachet, & Rachet.
Flex Santa says Boho, ho, ho and oh oh oh again as he sees more guilty individuals being broken in half for acting like real bad nasty scapegoats as their hologram appears in the spiritual realm to others showing oh, no, no, and oh, no, no doing completely bizzare things to themselves as they are beaten and beaten indefinitely for their horrendous behavior of rape hexing and hexing with intent to do bodily harm to other individuals for no reason at all.
As their skulls crack in half and are bashed with stones and bones, they are left in real life to relive experiences of punishment and as hot embers melt their thoats among hot coals of fire filled with brimstones, they are left to absorb the hot embers of tormenting punishment and pain for trying to hurt and harm others for no reason at all. Even the animals say," bo, ho, ho and oh no no."
The other side of the story-line reveals Flex Santa has gifts to give to all those that are on his Christmas list. He secretly and amazingly appears out of thin air without even a momemts notice
Flex Santa is able to alter his appearance and and can change into any nationality according to the story-line. What makes things more interesting is that he can be in multiple places simultaneously.
A Santa tracker is used to try and determine where Flex Santa is going to appear next, nobody can quite pin-point where he is going to appear next. A reality TV show called Flex Santa appears in the spiritual realm that shows real interactions with real individuals that he meets that are on his list.
The question is, who will be on the reality TV show series each year, each November and December? What will Flex Santa be giving as gifts for Christmas? How will the series last according to the script and in addition to the script, is there really a reality TV show in the spiritual realm that real people can follow along with by watching visual and verbal holograms that appear out of thin air in the realm of the paranormal?
When you look at the image that says Flex Santa and then you quickly look away or when you look through your peripheral vision, do you see an image of a Santa like figure appear that resembles the individual in the picture? If so, does he talk or communicate in the realm of the paranormal when asked a question? Can he deliver spiritual Christmas gifts on your behalf and if so, what can he deliver? Does the Santa like individual offer increased protection and if so what kind of protection does he provide? What does he charge for his services if services are part of his portfolio? Is he for hire? Who is he?